The love for bread is innate among Pinoy families. Thus it's no wonder that a brand such as Gardenia became an instant hit to every Filipino, especially to the young ones who grew up with it. To them, it was something they happily ate with or without "palaman" at the breakfast or merienda table. They loved the cream rolls during recess. And muffins were always packed during family picnics. Flavored loaves were present at their festive tables that reflected everything as celebratory and indulgent. For kids today, Gardenia meant "sarap" at every turn during their growing-up years.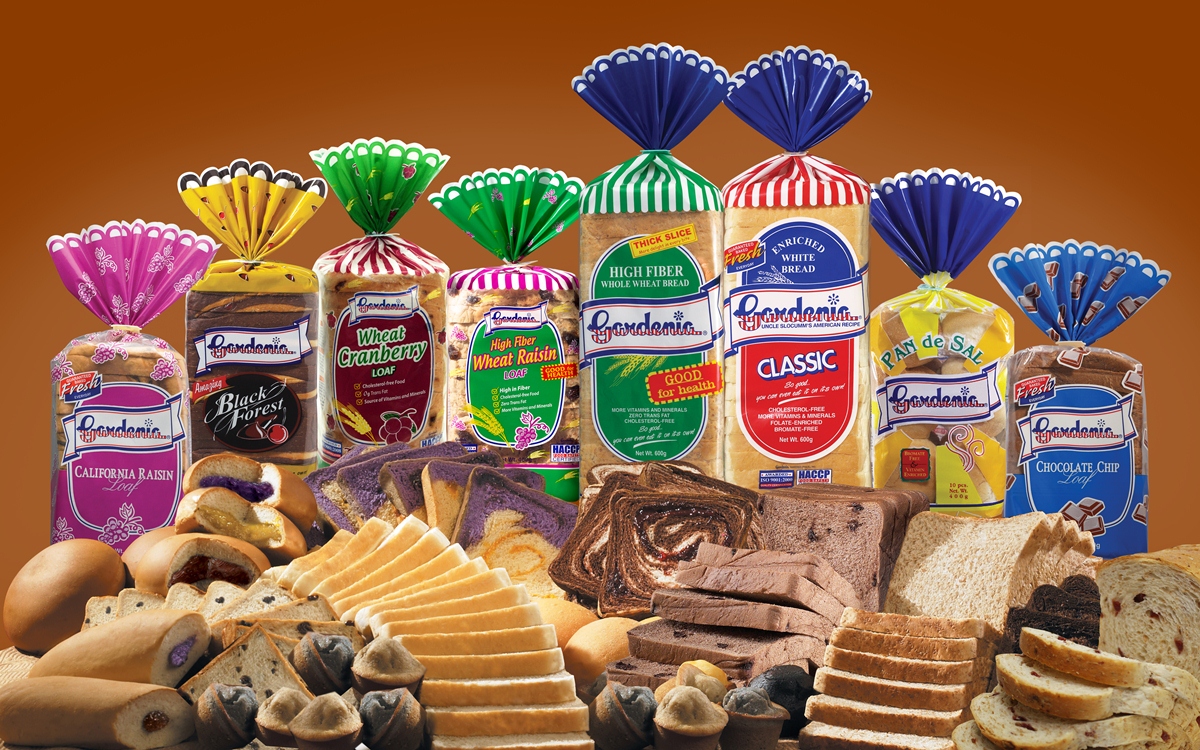 So it would surprise many teens and young adults today that the brand was launched in the Philippines just 15 years ago.
Sure there were other bread brands before Gardenia was quietly introduced to the market, but none made quite the same impact as Gardenia. It was a hit from the get-go. Universally and almost instantaneously, Gardenia loaves just flew off the supermarket shelves catering to the bread requirements of people from all walks of life.
Maybe it was the way it literally stood out as the loaves were designed to be displayed vertically, instead of horizontally, as every other brand did.
Maybe it was that small resealable plastic clip called the "G-Lock" that locked in bread's freshness. The G-lock was an immensely thoughtful innovation—suggesting all the vital information that the consumers might need such as the best before date, suggested retail price and batch number.
Or maybe Gardenia had just become a habit.
And yet, Gardenia was a premium brand, even at the outset. There were cheaper loaves in the market, but even at a time when the economy was a little shaky, people continued to prefer Gardenia.
The crux of Gardenia's success lies in the fact that they never underestimated the people who buy their breads.
Gardenia puts the people's needs first.
They knew people wanted their bread fresh, like it just came out of the oven.
They knew that people wanted their bread to taste good. In fact, Gardenia's recipe has been so successful they proudly claimed the tag, "Masarap kahit walang palaman."
Then, there's the all-important aroma. Who doesn't love the smell of freshly baked bread? Open a bag of Gardenia and inhale to find out why.
People also want their breads soft because some often equate hardness with stale bread. Observe how people squeeze and pinch bags of bread before putting them in their cart.
But Gardenia has gone a step further by making sure the bread doesn't fall apart when hard butter is spread on it or when people roll a slice to eat it.
Being consumer-focused, Gardenia provided a wide array of bread choices for consumers. Their breads are known for their nutritive value and are all fortified with essential vitamins and minerals.
Through the years, Gardenia has responded to people's changing tastes. They introduced the immensely popular and super healthy High Fiber Wheat Bread loaf in 1998. Two years later, the buns and the flavored loaves, like the California Raisin and Chocolate Chip loaves, were introduced in the market. And then, in succession, they gave Filipinos the all-time favorite Pan de Sal, delicious mini wonders, addictive muffins, the Cream Roll favorites, amazing flavored loaves and the best-selling high fiber wheat bread studded with raisins and cranberries.
Behind the scenes, Gardenia was making revolutionary changes as well in the way they baked, packaged and distributed their sought-after breads. They started their full operations in 1998 with the 2K plant, with a capacity of 2,000 loaves per hour. Then they inaugurated another plant in 2002 capable of producing 4,000 loaves of bread per hour.
A year later, Gardenia stuck two more feathers in their cap. They received the coveted ISO certification in compliance with Quality Management System and product quality excellence. This is awarded only to companies that comply with globally accepted manufacturing standards meant to ensure the highest quality. Gardenia also received the HACCP (Hazard Analysis and Critical Control Points) certification for food safety since 2003 to present. This proves that the company adheres to the systematic approach in the identification, evaluation, and control of the food safety standards.
Gardenia's best practices did not go unnoticed. For six straight years, Gardenia was accorded Superbrands status for their market dominance, longevity, goodwill, customer loyalty and overall market acceptance. Gardenia was also named "Outstanding Bread Manufacturer" for five straight years by the Annual National Consumers' Award.